A signing ceremony for strategic cooperation was successfully held on February 05, 2021 in Ho Chi Minh City between Sai Gon Join Stock Commercial Bank (SCB) and Kiraboshi Business Consulting Vietnam, a representative company from Japanese Kiraboshi Bank in Vietnam.
The ceremony was witnessed by top members of both sides, among them were Mr. Yamashita Daisuke – General Director of Kiraboshi Business Consulting Vietnam (on behalf of Japanese Kiraboshi Bank), Mr. Bui Anh Dung – Chairman of SCB's Board of Directors, Mr. Jeremy Chen – Acting CEO of SCB, Mr. Tran Hoa Binh – CEO of Saigon Football Club (Saigon FC), Mr. Pham Truong - Deputy Editor-in-Chief of Sai Gon Giai Phong newspaper, and other Japanese business representatives operating in Vietnam.
According to the memorandum of understanding, both sides shall cooperate in good faith, in which, SCB shall coordinate with Kiraboshi Bank to take care of the latter's personal customers living, working and travelling in Vietnam, as well as to provide financial solutions for Japanese enterprises and associations doing business in Vietnam.
This comprehensive cooperation was believed to build a potentially solid foundation where enterprises and investors may put their trusts in when calling for various supports in both countries, setting up a toehold as both sides's self confidence in expanding their allied range, not only limited in serving organizations and enterprises in the two nations but heightened to the international level, along with comprehensive financial solutions suitable for every needs and business ecosystem.
Giving speech at the ceremony, Mr. Jeremy Chen – Acting CEO of SCB shared that: "In this day and age, more and more Japanese organizations and enterprises are interested in investing in Vietnamese market, and they really need financial support and consulting in the locals. As one of the largest banks in Vietnam in terms of total asset, SCB is an optimal choice for foreign enterprises, especially Japanese enterprises in general, and Kiraboshi's customers in particular, who need to develop commercial and investment activities in Vietnam".
Mr.Yamashita Daisuke - Kiraboshi Business Consulting Vietnam General Director also shared his talk at the ceremony: "Kiraboshi is one of the first Japanese banks establishing consulting firms in Vietnam. In the coming time, SCB shall cooperate with us to provide diversified and professional banking products and services to Japanese customers in Vietnam with a large network of branches and experienced teams. I believe SCB shall help Japanese enterprises to explore deeper other business opportunities in Vietnam."
As both banking models merged from their predecessors, SCB and Kiraboshi mostly have in common the foundational development and organizational culture, one the great leverages leading to this strategic alliance.
In light of the tough year for the banking and finance industry, it was such an impressive performance of SCB in the year 2020 for making a move to reach this strategic agreement. The bank has made exponential and steady progress with positive growth in total asset and profit, from its endeavoring at every opportunities and well exploiting intrinsic elements to achieve safe, efficient and sustainable development, to being undergone extensive reforms in terms of organizational structure, governance, risk management, information technology infrastructure and branding.
* About Kiraboshi Bank and Tokyo Kiraboshi Financial Group
In October 2014, a Financial Group by the name of Tokyo TY was established by Tokyo Tomin Bank and Yachiyo Bank.
By April 2016, the Group continued business integration with ShinGinko Tokyo bank.
In May 2018, the Group founded Kiraboshi Bank upon consolidation of its 3 banks: Tokyo Tomin, Yachio and ShinGinko Tokyo, also announced its new name as Tokyo Kiraboshi Financial Group.
Kiraboshi Bank currently has its headquarter based in Tokyo and 164 branches all over Japan.
As of March 31, 2020, Tokyo Kiraboshi Financial Group's chartered capital reached 43.7 billion yen (¥), total asset of 5,491 billion yen, customer deposits over 4,660 billion yen and more than 3,769 billion yen of loan outstanding balance.
Tokyo Kiraboshi Financial Group at the present has 8 member companies, focusing on serving the financial management needs of personal customers, small and medium-sized enterprises. Its claim to fame for efforts to contribute to the development of the community through comprehensive financial services.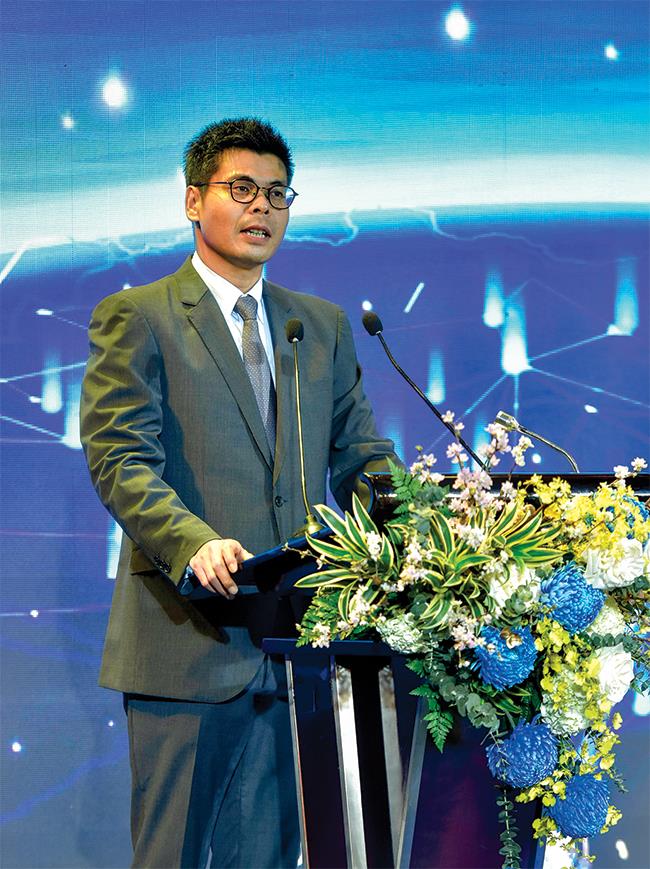 Mr. Yamashita Daisuke – General Director of Kiraboshi Business Consulting Vietnam (on behalf of Japanese Kiraboshi Bank).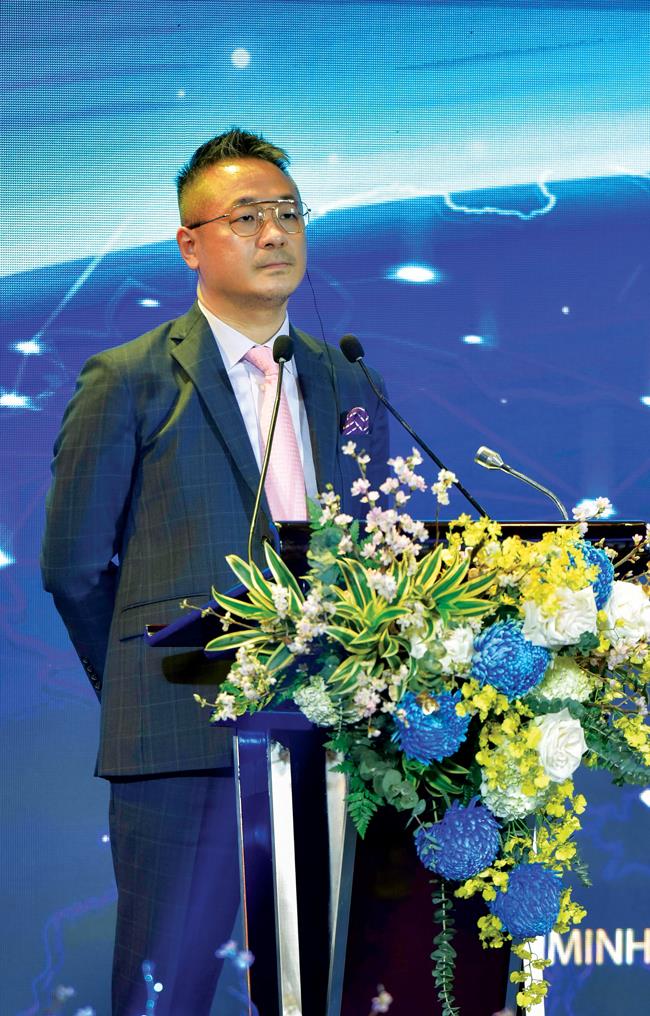 Mr. Jeremy Chen – Acting CEO of SCB gave speech at the ceremony.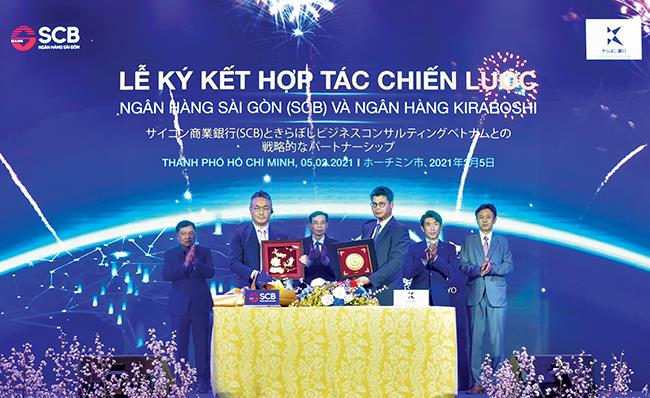 SCB and Kiraboshi's good-faith cooperation aims to give numerous support to Japanese and Vietnamese enterprises and investors.