As an economic area connecting Ho Chi Minh City with South Central region and Southeast region and as one of the three developed areas of Ho Chi Minh City - Binh Duong – Dong Nai, Dong Nai Province possesses many large industrial zones, Ho Chi Minh City – Long Thanh – Dau Giay express way and Long Thanh airport project with and becomes an attraction to many investors. Recognizing those potentials, on 16/06/2018, Sai Gon J.S. Commercial Bank (SCB) organized the official grand opening of SCB Long Thanh to strengthen SCB's network in this area.
The new transaction unit of SCB is located at 213 Le Duan Street, Phuoc Hai Zone, Long Thanh Town, Long Thanh District, Dong Nai Province. This is the 4th transaction unit in Dong Nai and 238th ones nation-wide. Coming to the ceremony, there are presences of representative of State Bank Dong Nai branch, local authorities, SCB's senior leaders, staff and customers. SCB Long Thanh is designed to bring modern, friendly environment to customers of Dong Nai and nearby areas, providing trustful financial services to customers by professional staff. On this occasion, SCB Long Thanh offers 300 gift items to corporate and individual customers with satisfied transactions.
In the future, SCB plans to open more transaction units in Hai Duong, increasing SCB's network to 239 in 28 provinces/cities, making SCB become more popular to customers.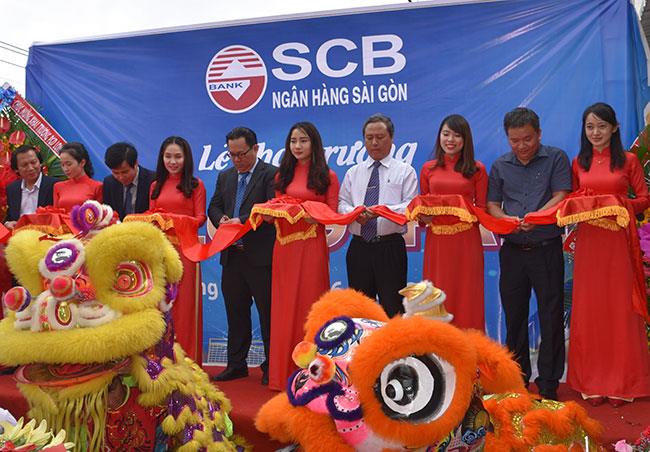 Delegates cutting the ribbons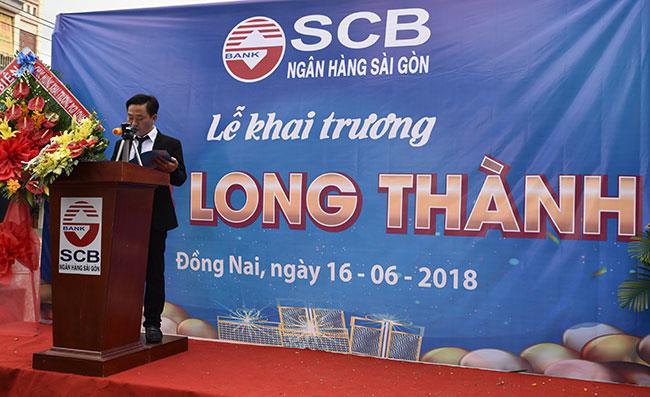 Mr. Pham Tung – Deputy Director of SCB Long Thanh delivering his speech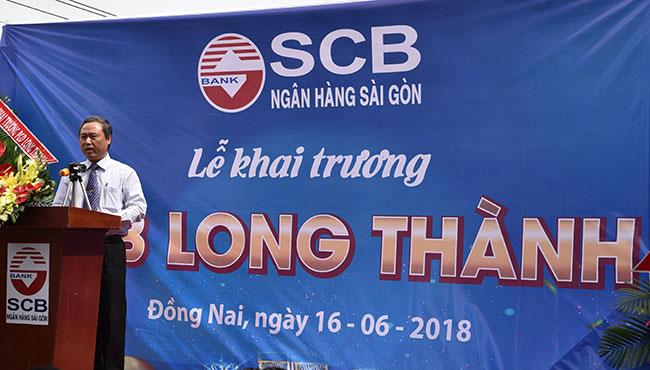 Mr. Nguyen Hung Manh – representative of State Bank Dong Nai Branch delivering his speech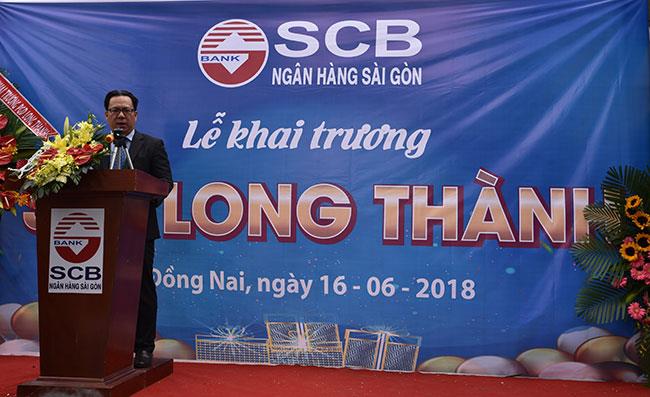 Mr. Duong Kien Duc – Director of East Region delivering his speech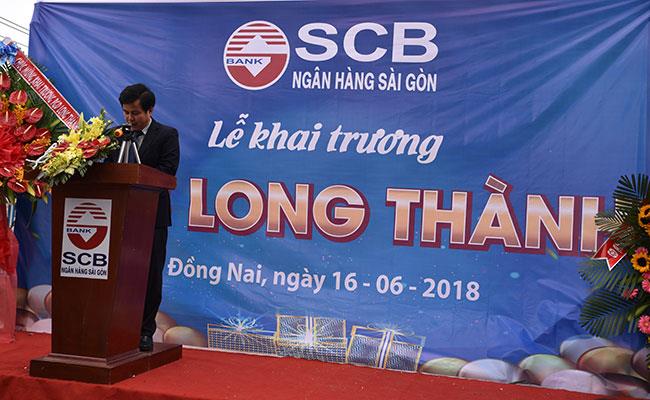 Mr. Tran Van Quang – Director of SCB Dong Nai delivering his speech