In response to impact from the COVID-19 pandemic and inevitable regular natural disasters to domestic socio economics since the beginning of 2020, Saigon Commercial Bank (SCB) has been timely pitching in many meaningful social security activities.
Sharing thoughts about those activities, Mr. Bui Anh Dung, Chairman of SCB's Board of Directors affirmed: "Along with setting goals for sustainable business development, SCB always wants to be a companion in community and social security activities. This is the way to show how grateful we are to the community and our desires to make them better".
Counting only in October 2020, SCB's donation to those suffering from floods and typhoons in the Central Vietnam amounted to nearly VND3 billion, VND1.5 billion of which was from the bank's staff. In the same month, the bank contributed VND500 million to "For the Poor" fund of The Vietnam Fatherland Front Central Committee and VND1 billion to the namesake fund of Ho Chi Minh City through "City of gratitude - Love connection", a campaign launched by the mentioned Committee.
At the time when the whole country was undergoing difficulties due to the COVID-19 pandemic, SCB supported VND150 million for doctors and nurses at Da Nang General Hospital, Hospital For Lung Diseases and field hospital at Hoa Vang District, contributing nearly VND1.6 billion to purchase 100 hospital beds for health care institutions in Ho Chi Minh City, Lang Son City, Cao Bang Province and Quang Tri Province as well as VND50 million to join hands with the government of Hai Duong Province in their campaign against the COVID-19 in February, also a giveaway of VND1.2 billion to build 20 houses for difficult families in Long An Province, etc.
Besides, with the total expenditure of nearly VND490 million, SCB Youth Union actively worked together with Ho Chi Minh City Youth Union, superior Youth Unions and Youth Unions at other districts in the city to do charitable activities, suitable social security programs, which were "Sharing love in warm spring" program, "Juvenile bankers bring freshwater to saline draught areas" program, building charitable houses, organizing "Connecting for the community" festival in District 12, giving scholarships to students in Hai Phong City, sponsoring Rice ATM (automatic rice dispenser) at District 6 and "Pink Holidays 2020" campaign of Ho Chi Minh City Youth Union, to name but a few.
The bank regularly organizes a blood donation campaign called "Pink Heart". In 2020, the campaign successfully called for 592 employees to contribute nearly 820 units of blood. Among them, there was an outstanding case as Mr. Ngo Van Du, an employee of Thoi Dai Security Service Company, working as security guard at SCB. He was honored in the "100 outstanding blood donors nationwide in 2020", also recognized and rewarded by the Prime Minister, Red Cross and People's Committees at all levels.
In recognition of such a year with lots of significant humanitarian activities, SCB was rewarded at the "CSR (Corporate Social Responsibility) Endeavor – Toward sustainable development" merit ceremony held by the Saigon Times media organization, a program honoring firms with outstanding community practices by various means of contributing not only limited in community, but also in environment, rights and benefits of employees, etc.
SCB still keeps on track its variety of humanitarian activities for the concept of "SCB - Joining hands for a better community", which includes practical preferential policies for customers and supports to overcome the COVID-19, such as issuing online passbooks for savings accounts integrated with QR codes via Email and SMS, considering reduction in interest rates for businesses facing difficulties due to the epidemic.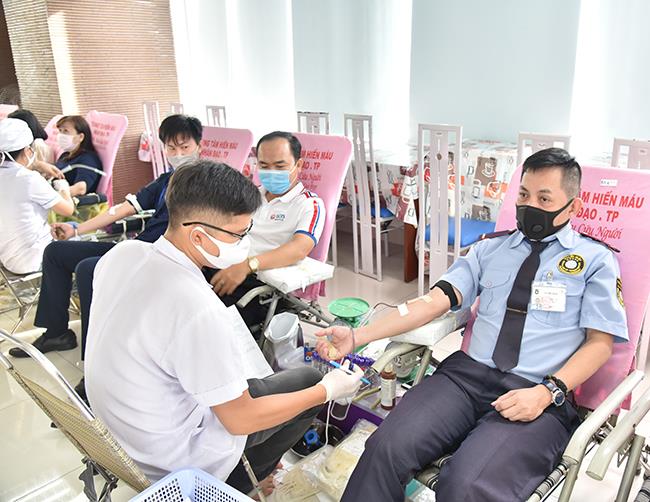 Mr. Ngo Van Du, a 95-times blood donor, is joining the "Pink Heart" campaign.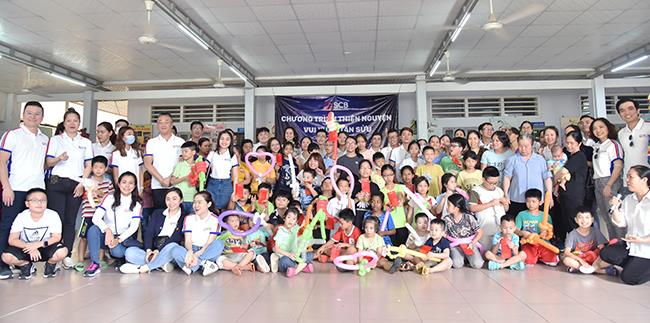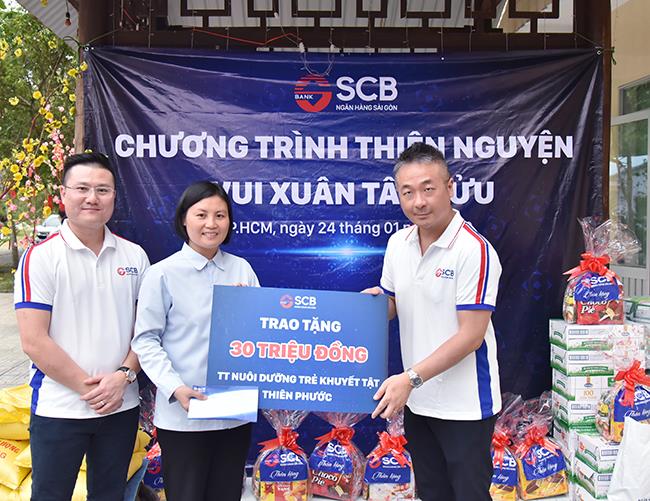 Mr. Jeremy Chen, Acting CEO of SCB, is giving gifts at Hoa Hong and Thien Phuoc shelters.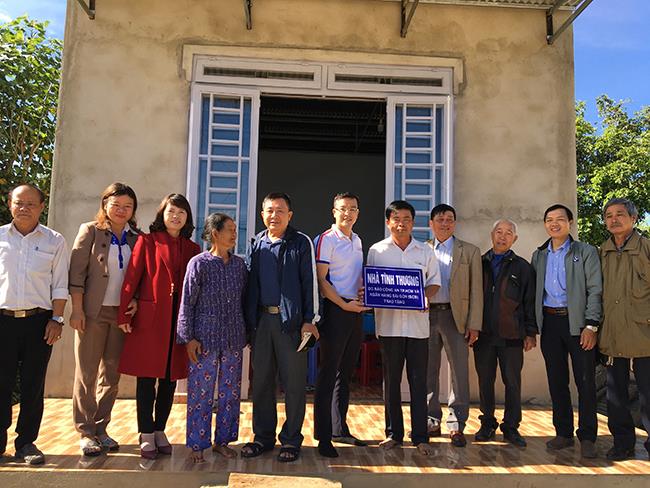 SCB Youth Union's representatives are donating 03 charitable houses in Lam Dong Province