Sai Gon J.S. Commercial Bank (SCB) was honored by The Bank of New York Mellon (BNY Mellon) for the former's third year continuously having won the prestigious 2020 Straight - Through Processing (STP) Award, held annually by the latter to recognize outstanding organizations in global payment solutions.
This award exalted SCB's fulfilment of strict requirements in processing speed, procedural compliance, safe and steady transactions with the slightest risks and delays when it comes to offshore accounts, etc., particularly accounting the STP rate is all but the highest in international payment.
Rates of electronic fund transfers and transaction traces are among the key criteria to evaluate the quality of automatic payment processing of a bank. With high and low rates in electronic fund transfers and transaction traces respectively, customers can completely put their trust in making cross-border transactions through SCB's system for its fast, accurate, affordable and low-risk performance.
More importantly, the award once again affirmed the global appreciation of partnered banks for SCB's excellent service quality, especially in the international payment as well as honoring exceptional contribution of the bank's staff to such field. It also showcased the bank's prestige and service quality which are highly commended by foreign financial institutions.
"The continuous receipt of international payment awards from BNY Mellon will motivate stronger bonding of two sides with more solutions to improve and promote commercial trading volume, especially when the economic situation is under impact of the Covid-19 pandemic. With a worldwide network of correspondent banks and as a player in vibrant international financial markets, SCB is always confident when it comes to providing the best and fastest domestic and international payment services", shared by the representative of SCB.
BNY Mellon is known as one of the oldest financial institutions in the world with a history of more than 230 years. Its annually giving STP awards, for many years, have honored banks with excellent service quality in international payment based on electronic fund transfer rates.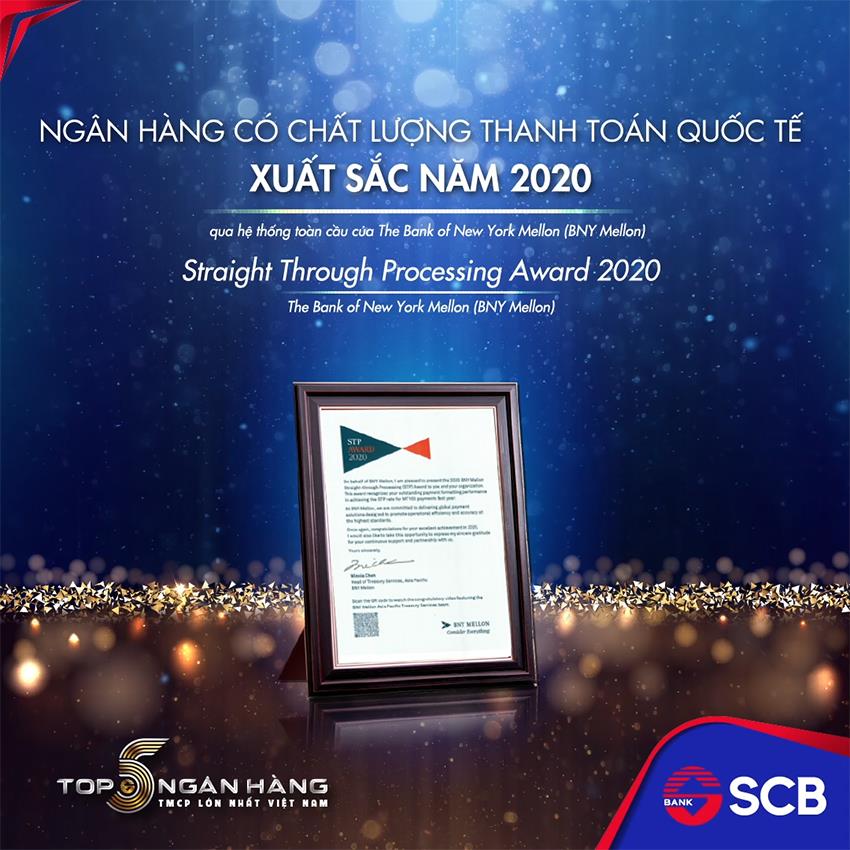 2021 is counted as 3 years in a row SCB received awards from BNY Mellon