Thanks to good service quality, SCB was honored to receive many awards related to credit cards, foreign exchange and investment from international organizations.
Accordingly, SCB was awarded the title "Best Credit Card Offerings – Vietnam 2019" by Global Business Outlook Magazine; "Brand Excellence in Foreign Exchange Banking Vietnam 2019" by Finance Digest Magazine; and Best Investment Bank – Vietnam 2019" by International Business Magazine.
In the first six months of 2019, 61,788 debit and credit cards were issued by SCB. According to one of SCB's representatives, such positive results are due to the strategy of credit card enforcement by introducing new products, expanding distribution channels. In addition, the promotional programs are invested in the direction of strengthening banking IT, service improvement, partnership expansion. In 2019, SCB introduced 02 new products including S-Care credit cards and SCB beYOU debit cards. S-Care card are the ever-first credit card offering general medical check-up and cancer screening for cardholders.
SCB was awarded "Brand Excellence in Foreign Exchange Banking Vietnam 2019" by Finance Digest Magazine thanks to steady growth rate, constant improvements in foreign exchange services. In October 2019, SCB also received the STP (Straight Through Processing) award 2018 from the Bank of New York Mellon due to operational excellence in international payment with a remarkably high straight through rate (above 98%).
SCB is currently one of the 5 biggest banks in Vietnam with network of 239 transaction outlets in 28 cities/provinces and more than 7,200 employees. SCB has also established correspondent relationships with more than 400 banks in the world. SCB is one of the Vietnam banks with high straight through rate of over 90%.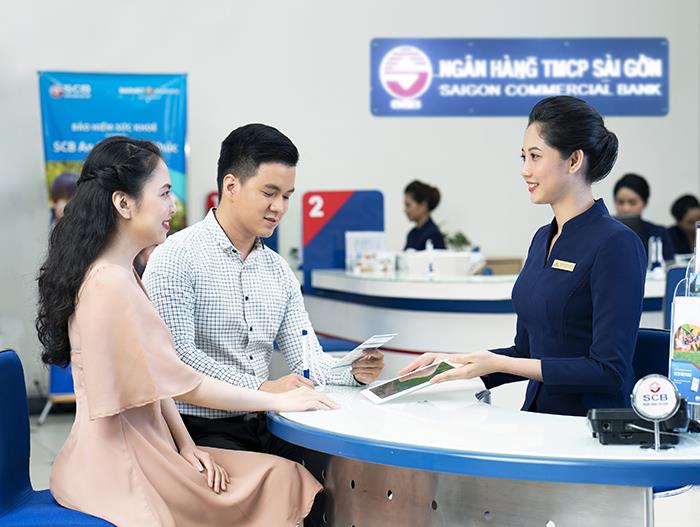 Awards are vivid evidence for SCB's efforts in improving service quality and diversifying product lines