SCB was honored to be listed in the FAST500 Ranking of Vietnam Assessment Report Joint Stock Company (Vietnam Report) as one of the Top 500 Fastest Growing Enterprises in 2021. The bank also made its way into the ranking of Top 50 Vietnam Best Growth in the same year.
The FAST500 program has been annually organized by Vietnam Report since 2011 based on results of independent research and evaluation following international standards. Enterprises' ranks are determined by their Compound Annual Growth Rates (CAGR) in terms of revenue and business performances.
The ranking of Top 50 Vietnam Best Growth was published by Vietnam Report in 2015 in order to recognize and commend 50 enterprises leading in sustainable profit growth with efficient and stable businesses in the 2014 – 2020 period. Besides, an enterprise's scale and standing in its field are also attested by other criteria like total asset, manpower, after-tax profit and reputation in the media, etc.
Going through a tough year under the impact of COVID-19, SCB nevertheless gained impressive profit as its pre-tax profit in the first quarter of 2021 reached VND266.82 billion, mainly thanks to services and forex trading.
As of March 31, 2021, the bank's total assets hit VND660,580 billion, a jump of 13.9% from the same period last year, holding its acclaimed position as one of the Top 5 Vietnamese credit institutions and the largest private joint-stock commercial bank in terms of total assets.
Moreover, SCB continuously received many prestigious domestic and international awards, among those were 4 consecutive years in "Top 50 Vietnam The Best", having the most excellent bancassurance service with the title of "Bank Partner of the Year 2020" honored by Asia Advisors Network, Asia Insurance Review and LIMRA, "Top 10 – Vietnam Best Places To Work", 5 years consecutively certified by Payment Card Industry Data Security Standard version 3.2.1, "Top 50 Vietnamese Attractive Employers", "Leadership in Payment Volume Growth 2020" rewarded by Visa, "Most Innovative Mobile Savings App Vietnam 2020" by Global Banking & Finance Review Magazine, "Best Retail Bank" by World Finance Magazine and "Best Banking Technology Vietnam 2020" by The European Magazine, to name a few.
Along with business plans, SCB has long-term goals for building a solid financial foundation, improving efficiency of organizational management and operations, orienting itself as a modern, multi-functional retail bank that always gives utmost priority to customers. In 2020, it signed "Transformation and sustainable development strategy in 2020-2030 period" cooperative agreement with McKinsey Vietnam. This marked an important tactical step on the bank's way to find breakthrough solutions that can optimize resources, develop competitive advantages and make the most of market opportunities.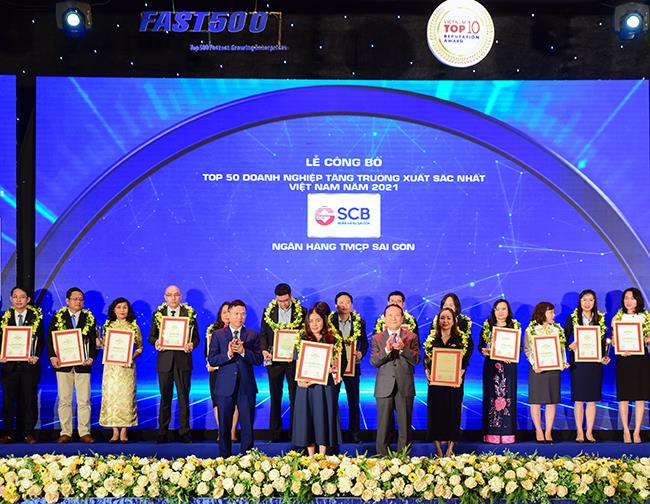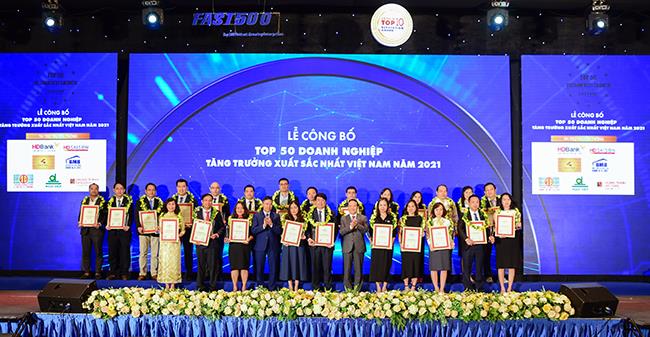 SCB's representative received certificate of merit in recognition as one of Top 50 Vietnam Best Growth in 2021