Wishing to keep up with premium service quality, especially for premier customers, during the last time, SCB constantly opened SCB Premier transaction areas throughout the country.
Accordingly, on 12/11/2019, SCB had grand opening of Premier transaction area in SCB Hai Ba Trung located at 37 Nguyen Dinh Chieu, Le Dai Hanh ward, Hai Ba Trung district, Hanoi. Earlier, SCB consecutively opened such areas in Saigon and Hanoi (SCB Tan Dinh, SCB Cong Quynh, SCB Cho Lon, SCB Hanoi, etc.). it is projected that more than 20 premier areas will be opened in the near future.
Launched early in 2019, Premier transaction areas, a model of Premier Banking, are exclusive for premier customers to provide prominent product-service quality and best comfort to customers. This model is well-supported by SCB qualified consultants.
Beside premier transaction areas, SCB also offered many special preferences for premier customers such as: Privilege of advance approval of loan application up to VND35 billion; discount up to 0.5% first year interest rates; 0% of early repayment fee and simple loan procedure. Moreover, premier customers are offered many privileges such as: enjoying 2-day-1-night trip at luxury resorts; VIP lounges at global airports; fine dinner at renowned restaurants; services and treatments at famous spas; medical check-up at first-class hospitals; Global Concierge Services offering many consultancies in health, education, art and travel, etc.
Significant improvements in facilities and service quality helped SCB Premier Banking be well received from customers. SCB hopes these will bring best experience to customers and serve as good foundation for a stable development of the bank.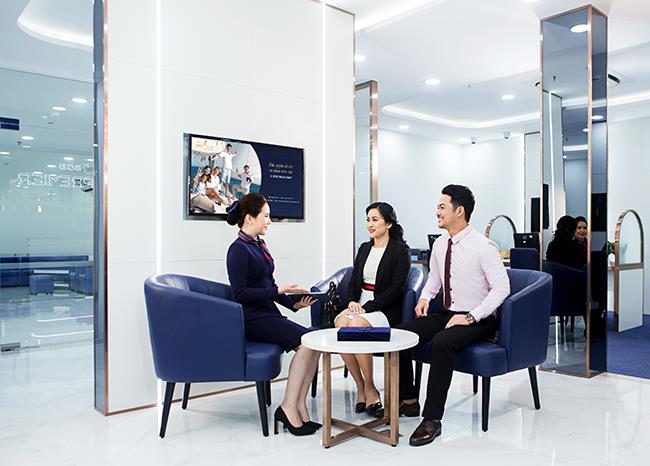 It is projected that more than 20 premier areas will be opened in the near future.